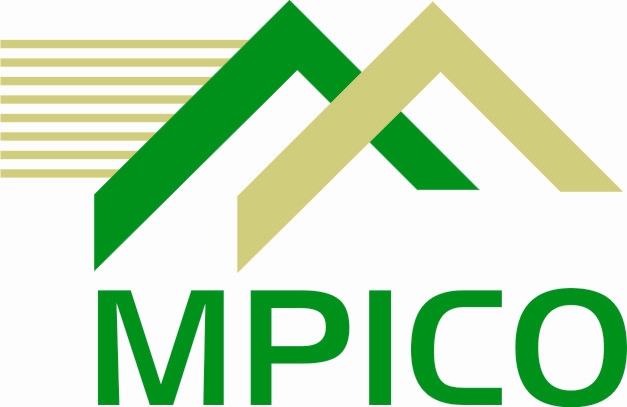 MPICO
BUILDING MAINTENANCE TIPS
Building Maintenance Tips
Having a building maintenance plan can make a huge difference. And, fortunately, performing proper building maintenance does not require a lot of specialized know-how or training, nor does it require a lot of time or money. The following are some of the ways of dealing with certain elements in a building. ENJOY!
1. Toilets
Water leaking from your toilet tank will not only cost you money when it comes to your utility bill, but it can also cause water damage to your bathroom floor and premature wear of you toilet's internal workings.
2. Geysers
There is nothing more frustrating than turning on the hot water in your shower and instead receiving cold water. Geysers, like other appliances, need maintenance to increase longevity and reduce the possibility of damage.
Water has sediment suspended in it, and as the water sits in your water heater, these particles will often settle to the bottom of the tank, causing damage to the floor of your Geyser. At least once per year, drain the water from your water heater and clean the inside surface of its floor
3. Plumbing
In order to keep water flowing freely through your pipes, keep the following things in mind:
Accumulating fats, oils and food particles are the main cause for clogs, so never pour leftovers or fats or other oils down your drains. If you accidentally spill oils or fats down the drain, run hot water down your drain along with a healthy serving of dishwashing liquid. The soap will emulsify the fat or oil and move it on down the pipe, preventing a clog.
4. Air Conditioning
Air conditioners are among the most overlooked applianceswhen it comes to performing regular building maintenance. However, they can be one of the most costly appliances to repair.
Regularly inspect the condensation hose to make sure that water can flow freely from the line. If there is standing water where your condensation line drains, create a drainage path using a small garden trowel and line the path with gravel to keep moldand algae from forming, which can be a serious health hazard when the spores are drawn into the appliance and blown into your home.
5. Paint
You can easily give your building a facelift by repainting. However, repainting the entire building can be costly. You can save both time and money by strategically touching up your paint job every so often. The first thing you need is a spot-on color match. The only way to get this is to save paint from your current paint job for future touch-ups. If you have leftover paint, simply roll the paint over the dirty spots on your walls. When the paint dries, it will dry perfectly, leaving you with a wall that looks as though you just painted it.
6. Gutters
While gutters may go practically unnoticed when you look at your building, they are the main line of defense between your foundation and siding and the elements. Gutters are designed to capture water and debris runoff from your roof and divert it away from your foundation, and one of the main causes of water accumulation in basements is a lack of gutter maintenance and proper water diversion.
Clean your gutters at least once per year by physically removing debris from the channels and rinsing them thoroughly by using a garden hose. Avoid installing gutter guards – not only do these not adequately prevent debris from entering your gutters, they also make it extremely difficult (if not impossible) to properly clean your gutter system.
Also, be sure to regularly check that your gutters are properly affixed to your fascia boards, and replace any sections that appear to be damaged or leaking.
7. Roof
Periodically check your roof for damage. Damaged, discolored, or gravel-less shingles should be quickly replaced to prevent the need to replace your roof, water-damaged trusses, or drywall when you finally discover a leak. During the inspection of your roof, pay special attention to shingles that surround skylights, vents, and chimneys, as these areas are the most leak-prone.
Summer Maintenance Checklist
Summer is a great time to focus on the exterior of your building.
Check grout in bathrooms, kitchen, etc.; repair as needed. This will prolong the life of your tiled surfaces and just looks better.
Inspect plumbing for leaks, clean aerators on faucets. Go around to all your faucets and toilets and check for any small leaks.
Take care of any insect problems you may have. Summer is their playground. You probably won't have to look too hard to notice any insect problems. Ants, spiders, moths, etc. are all common, and fairly easy to take care of. Keep cobwebs clear, have ant poison handy, make sure all doors are tightly closed, etc.
Clean and repair deck/patio as needed. It generally just needs a good washing. A deck may also need re-staining. Also check for any loose boards or posts and repair as needed.
Clean out window wells of debris. If you have a basement, you also have window wells. All kinds of things can get down in there from leaves, to trash, to animals.
Refrigerators. The main component of your refrigerator that should get your attention is the door seals. Keeping your door seals tight will reduce the amount of energy it takes to keep your food cool or frozen, but will also keep your refrigerator working efficiently, preventing premature wear on internal parts.
As a general tip, keeping your refrigerator full uses less energy than trying to cool when it's empty. Therefore, keep as many items in your refrigerator as possible to help reduce energy costs.
Latest Articles
Upcoming Events
Keep In Touch

MPICO PLC


Old Mutual House
Robert Mugabe Crescent
PO Box 30459, Lilongwe 3, Malawi

Tel : +265 177 0622
Fax : +265 177 2270
Email : mpicoll@mpicomw.com